Mythic Aggramar
Mon Feb 05, 2018 2:35 pm
You know why taunting the embers doesn't work? Because the big guy has all the Aggromar.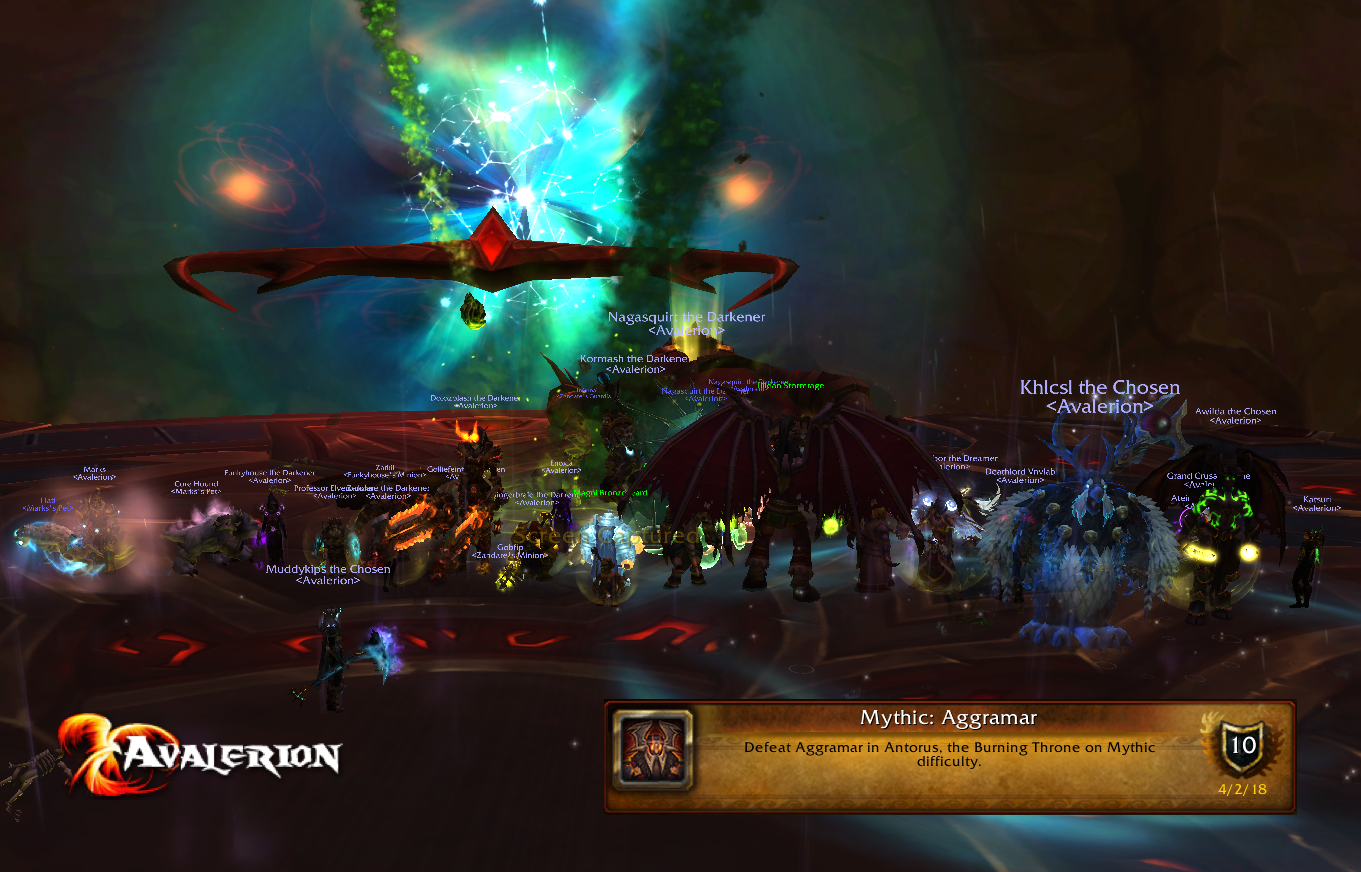 Mythic Coven of Shivarra
Mon Feb 05, 2018 2:17 pm
Back to the kitchen! I wonder what the
Oven of Shivarra
looks like.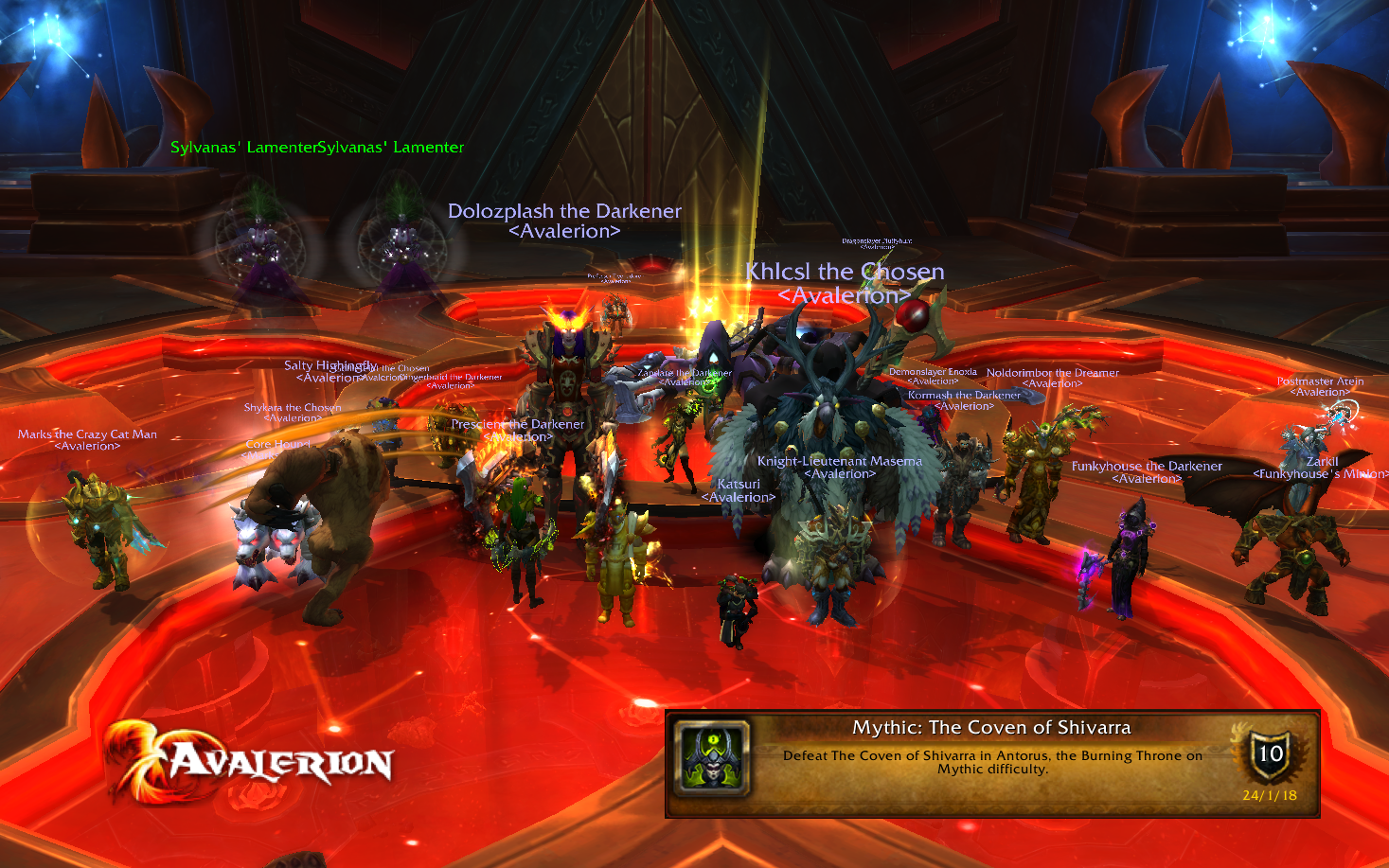 Mythic Varimathras
Mon Feb 05, 2018 2:11 pm
He says we are alone in the dark, but the only adds he summons are his own imaginary shadows.
Mythic Kin'garoth
Mon Feb 05, 2018 2:08 pm
Mythic encounter? Check. Legs? None. Disappointed? Check.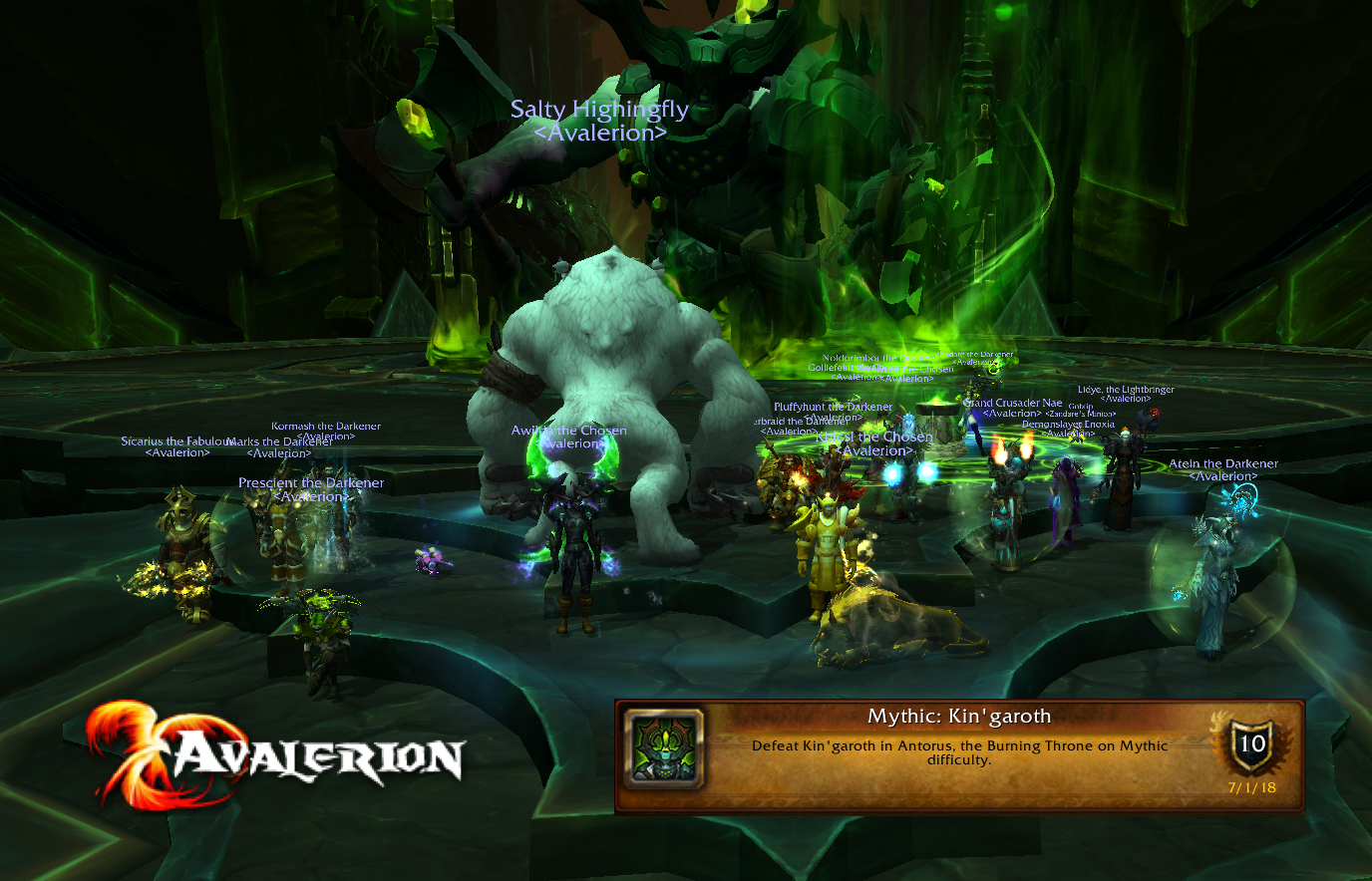 Mythic Imonar the Soulhunter
Sat Jan 06, 2018 12:45 pm
If only we were half as good at progressing as we are at taking and uploading killshots.